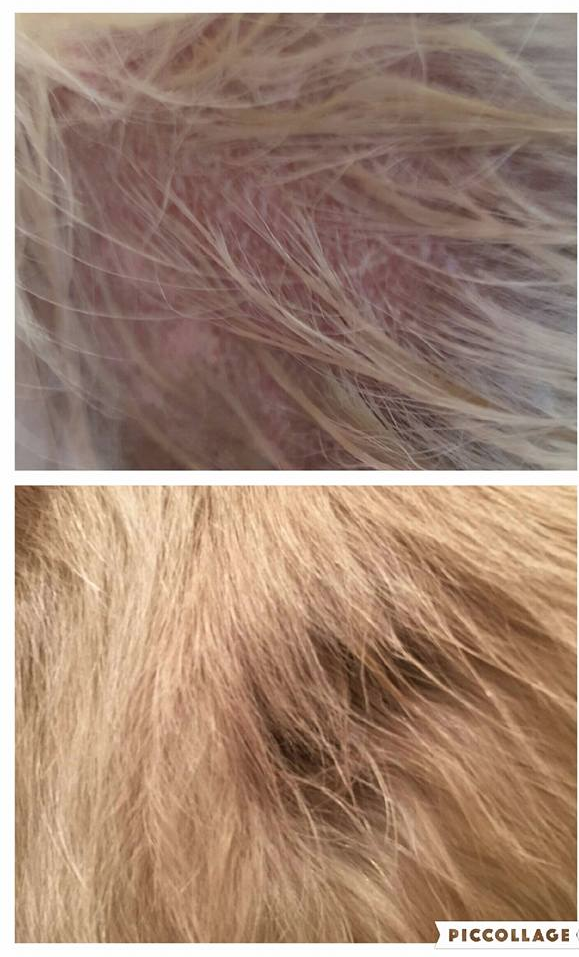 This success story comes from client Lucky Paws Pet Grooming in Brewster N.Y. A hot spot was beginning to form, so Lucky Paws jumped into action with a Thera-Clean® Microbubble bath to ease the burning and irritation that make a dog scratch the area affected. Healing a hot spot ASAP is essential for minimizing symptoms and clearing up the problem area quickly. In this case, just one bath did it. The pic you see here was taken 6 days after the single Thera-Cleaning.
A hot spot is due to bacterial infection, usually caused by a dog scratching to relieve irritation that can come from environmental allergens, food, fleas, mites, insect bites or wounds. The scratching can cause breaks in the skin, allowing bacteria to enter open wounds and cause infection.
This why a Thera-Clean® Microbubble cleaning is also valuable as preventive maintenance. It can remove the root cause of scratching and keep healthy skin intact – and your dog happy.